The Career Tech Ed Channels support a technical education that helps students succeed throughout life.
The thousands of peer-to-peer short and full video programs allows students to understand concepts related to money, investing, saving, business, entrepreneurship, career exploration and employability.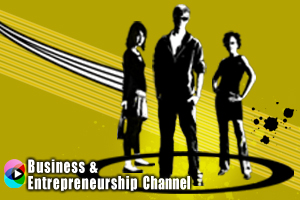 More new jobs will be created by budding entrepreneurs than by all the corporations combined. And now is such an exciting time to be thinking about the future. Exploring the Emmy winning content found on the Business & Entrepreneurship Channel, individuals of any age have the opportunity to create their own business/entrepreneurial future, from a business perspective. The many relevant business/economics topics and inspirational learning segments encourage viewers to look outside the box.

However, not everyone will go on to create a business. The researched principles available on the Business & Entrepreneurship Channel carry relevancy for any career. Now is a perfect time to begin exploring and getting excited about your future.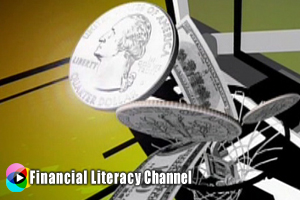 From children to adults, we all have good reason to become better educated about money management and personal financial independence. That's why on the Financial Literacy Channel we have included a wide and robust selection of targeted "learning segments" for our viewers. To get educated, get motivated and get going on ways to make wise personal financial decisions.
The Financial Literacy Channel videos are focused on concepts to implement immediately, while other segments provide a view to the future. The entire channel is powered by Biz Kid$, the hugely popular Emmy Award winning television series where kids teach kids about all things money! Financial literacy = financial freedom, and nowhere will you find a more comprehensive collection of teachable, relatable "YouTube" style videos then here.

Topics cover money management, banking, budgeting, saving, and investing, plus great personal stories that reinforce the belief that anyone may obtain a more financially secure future.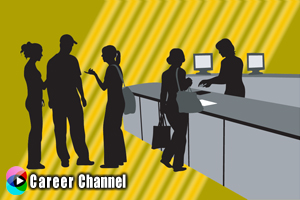 The Career Channel tackles all topics related to getting and keeping a job. Included are videos on job search skills, resume building skills, interviewing skills, and workplace and life skills. In addition there are hundreds of career exploration videos with real people in real jobs letting you know everything about their career as well as the required education requirements. The Career Channel will not only help students find a career path but will also give them the skills to successfully gain and retain employment.
About CTE
---
Career Tech Ed

Channels
Our goal at Film Ideas is to offer engaging, fun, contemporary content you need and students appreciate....without clutter, simply and reliably. The Business & Entrepreneurship, Financial Literacy and the Career Channels support a technical education that will help students succeed throughout their life. The 1000's of short 1-5 minute videos (think YouTube and TikTok) are fun, relevant, educational and support incredibly important life skills in a format that students can relate to.
As a subscriber, you can expect total satisfaction with our content and service. We appreciate and value your trust and are ready to assist with your subscription needs:
1-Channel Subscription: $250/building/year
2-Channel Subscription: $300/building/year
3-Channel Subscription: $350/building/year
Subscription provides access to every teacher and student within the buildings classrooms, libraries and resource/career centers.

For multi site pricing please contact us at 800-475-3456 or info@filmideas.com
Following are some of the partners and resources you will find on the Career Tech Ed Channels:
Contact Us
---
Film Ideas has been providing quality content and engaging resources for over 40 years. For inquiries or assistance please contact us weekdays between 8:00 am and 4:00 pm Central Standard Time.
email: info@filmideas.com